Fixtures
Introduction
For the hardening and sintering of metal objects we use different oven systems – vacuum furnaces, tunnel kilns, shaft kilns, etc. High temperatures of up to 1150oC are often used in these processes.
It is therefore important to choose appropriate materials for the transportation and storage of objects during this process. Heat resistant steel based materials with a high Ni content are often used and these are available ascastings or rolled and welded material.
Vacuum systems often require materials in graphite of carbon fibre armoured light weight elements. Thermal elements are also a key requirement in order to control the heat treatment processes.
Browse through the sub menus for additional details.
Click the pdf icon

to view which materials are used in high temperature processes. The materials in the top part of the schematic are those used for moulded elements, while the bottom ones are used for sheet elements.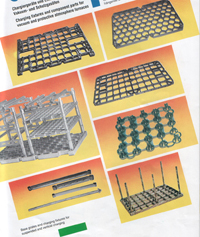 Retort furnaces
Retort furnaces and crucibles in titanium and nickel alloys – tolerating temperatures up to 1150oC.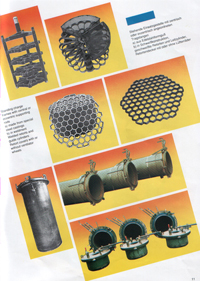 Gratings/baskets
We deliver burn pipes, gratings, baskets and charging equipment for tempering furnaces and sintering processes.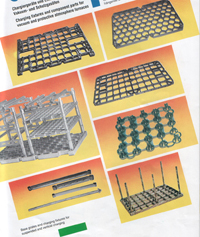 Other equipment
We also
deliver band conveyers, nets, muffle-liners and other equipment which require a tolerance for high temperatures.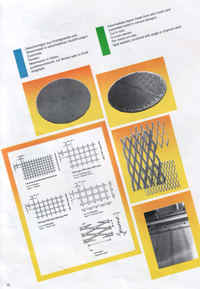 Vacuum hardening
We now offer a new concept for hardening in vacuum ovens based on carbon fibre armoured graphite (C/C).
Complete charging systems are constructed with this new light weight material which can endure up to 2000oC without a change of shape or other deforming.
Read more about the advantages of this material by clicking the PDF